2018 Guide to Being Local book
The Guide to Being Local coupon book is out for 2018, and Jolly Buddha is in it, three times!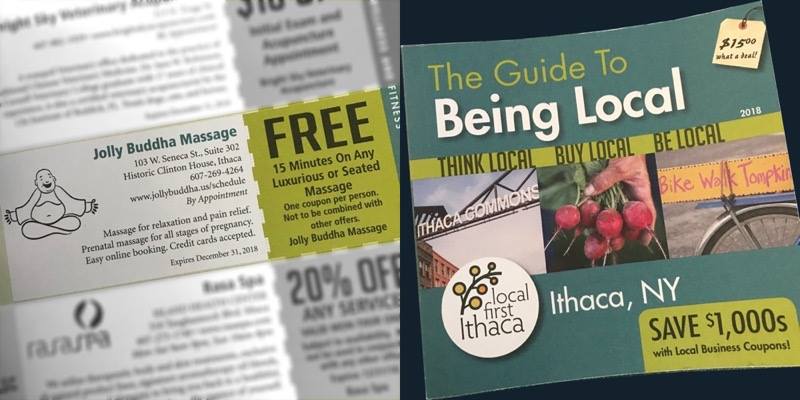 Local First Ithaca coupon book
The Guide to Being Local is produced by Local First Ithaca to encourage discovery of the local shopping wonders that live right here in our community. The coupon book costs $15, but you'll save way more than that off food, merchandise, and services from many of your favorite local Ithaca merchants.
One visit to Jolly Buddha will pay for your copy of the 2018 Being Local book, so pick one up and book a session with me soon.
Add 15 Minutes for free!
With this coupon, you can level up any Luxurious series or Seated massage with 15 additional minutes for free. No additional cost. Keep your gold doubloons in your pocket because you won't need them.
Turn a 75 minute Luxurious Full Body session into 1½ hours of chill.
Or experience a lavish two full hours of exquisite table massage relaxation from a Luxurious Full Body 105 session.
Book your session now